As in all hobbies, sports, or pastimes, Geocaching has its set of guidelines and courtesies.  These are in place to make sure that everyone has a quality experience and to keep the game family friendly.  After all, this is how you are choosing to spend your time.  You might as well make it quality time.  You can even use these guidelines to teach your kids about how to treat our planet.
Geocaching Etiquette
Abide by all laws, ordinances, and regulations
Heed the signs that read "No Trespassing"
Replace the cache container as you found it unless it is obviously exposed
If you take something, leave something (equal or better value)
Avoid creating a public disturbance
Pick up trash as you cache
Notify the Cache Owner if the container is in need of attention (email, Needs Maintenance log, etc)
Be kind to the environment
As a Cache Owner, maintain your caches
Move trackables according to their goal or mission.
Provide the best possible coordinates for your cache hides
Don't post tracking numbers, or pictures of tracking numbers online
Beware of Muggles and protect the integrity of the container's hiding spot
Keep trading items family friendly and safe for all ages
Don't sign the log over someone else's name
Promptly log that you picked up a trackable from a cache so that others know it's no longer there
This list is in no way all inclusive but should act as a good starting point.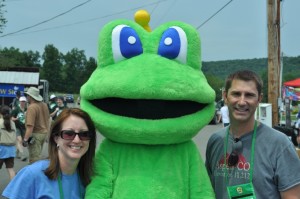 Geocaching etiquette applies equally in real life and online.  Always respect others and their property.  Leave a cache location ready for the next Geocacher so that they will have a great experience too.  Remember, it's never too late to do the right thing.