There will be times when you will need to manually add a set of coordinates (Latitude/Longitude) to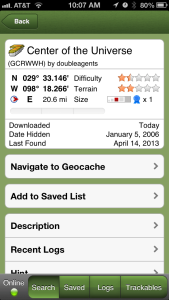 your navigation device in order to find a Multi-Cache or a Puzzle Cache. If you are using the Geocaching App from Groundspeak it may not be very apparent how to do this.
Follow these simple instructions:
1.  Open the Geocaching App.
2.  Tap on Find Nearby Geocaches.
3.  Tap on the Geocache you wish to find like Center of the Universe (NOTE: The example waypoint information below will NOT help you find Center of the Universe.  Just parking to the second stage per the cache page).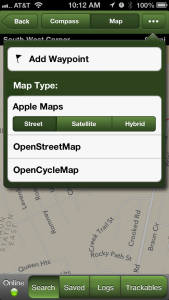 4.  Tap on Navigate to Geocache.
5.  In the map view tap on the three dots in the upper right hand corner.
6.  Tap Add Waypoint.
7.  Tap Name to change it to something more meaningful such as Next Waypoint, Stage 4, or Final.
8.  Tap on Latitude to enter the new latitude values.  Tap Done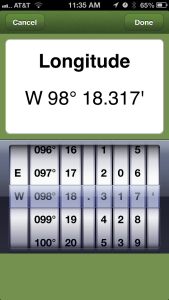 9.  Tap on Longitude to enter the new longitude values.  Tap Done
10.  Verify that the new coordinates are correct
and tap Done.
11.  You will now be in the map view.  Tap on the orange flag.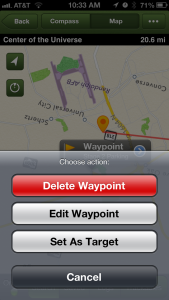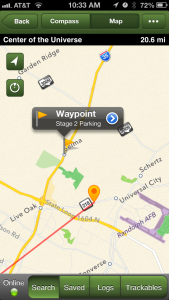 12.  Tap on the blue and white arrow on the right and tap Set As Target.
13.  Congratulations, you can now navigate to your new waypoint!
(All screenshots are from the Geocaching iPhone app)