We want to hear from YOU, so please contact us.
We realize that we don't know everything about Geocaching and related subjects, but that's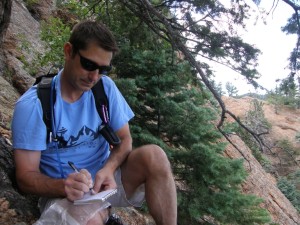 why the Geocaching community is so diverse.  The majority of cachers are very tech savvy people and willing to share the wealth of knowledge.

If you have Geocaching questions that didn't get answered here, would like to tell us about yourself,  or want to point us in the right direction, please let us know.
Since you're still reading this down here you might be asking yourself "Why contact them?".  When I first started Geocaching I had many questions but didn't know who to ask.  I eventually found answers by digging deep and hoped that I found the right answer.  Often people don't realize the huge benefit when they ask a question (or submit a comment, topic for discussion, or food for thought).  There are usually others who have the same question.  The old proverb (paraphrased) "Knowledge is Power" is so true.  I also think knowledge is empowerment.  Imagine someone gaining confidence because you enlightened them with the intelligence (gathered information) they needed.  It only takes one person to make a difference.  Be that person.
So, if you have a comment that will make a difference, please submit it.  If you notice something we've written that you feel is in error, please tell us.  If you have a suggestion that will make this site better for everyone, by all means, start typing.