You've found Geocacher's Compass!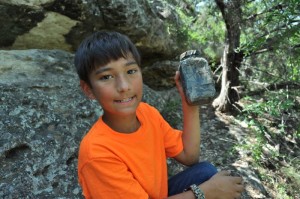 Geocaching is a real-life adventure that combines the high-tech Global Positioning System (GPS) with outdoor activities.  People, like you, use their GPS receivers or Smartphones to locate hidden geocaches (small to large sized containers of all shapes).
You will not only find information here, but step-by-step instructions about how to Geocache and other related subjects.  If you want to leave a comment or submit something for us to publish, just register (it's FREE).  Make sure you submit your favorite Geocaching story on the Go West page!
We provide instructions about how to Geocache.
Here are a few of our popular topics:
Geocacher's Compass is continually updated and responds to the needs of the Geocaching community.  We hope that Geocachers around the world will contribute and help us.  Send us your comments, suggestions, and stories.  We want to hear from you!
(By the way, Muggles are just those who are not in on the adventure.)
So, are you ready?  Follow us and we'll point you in the right direction!